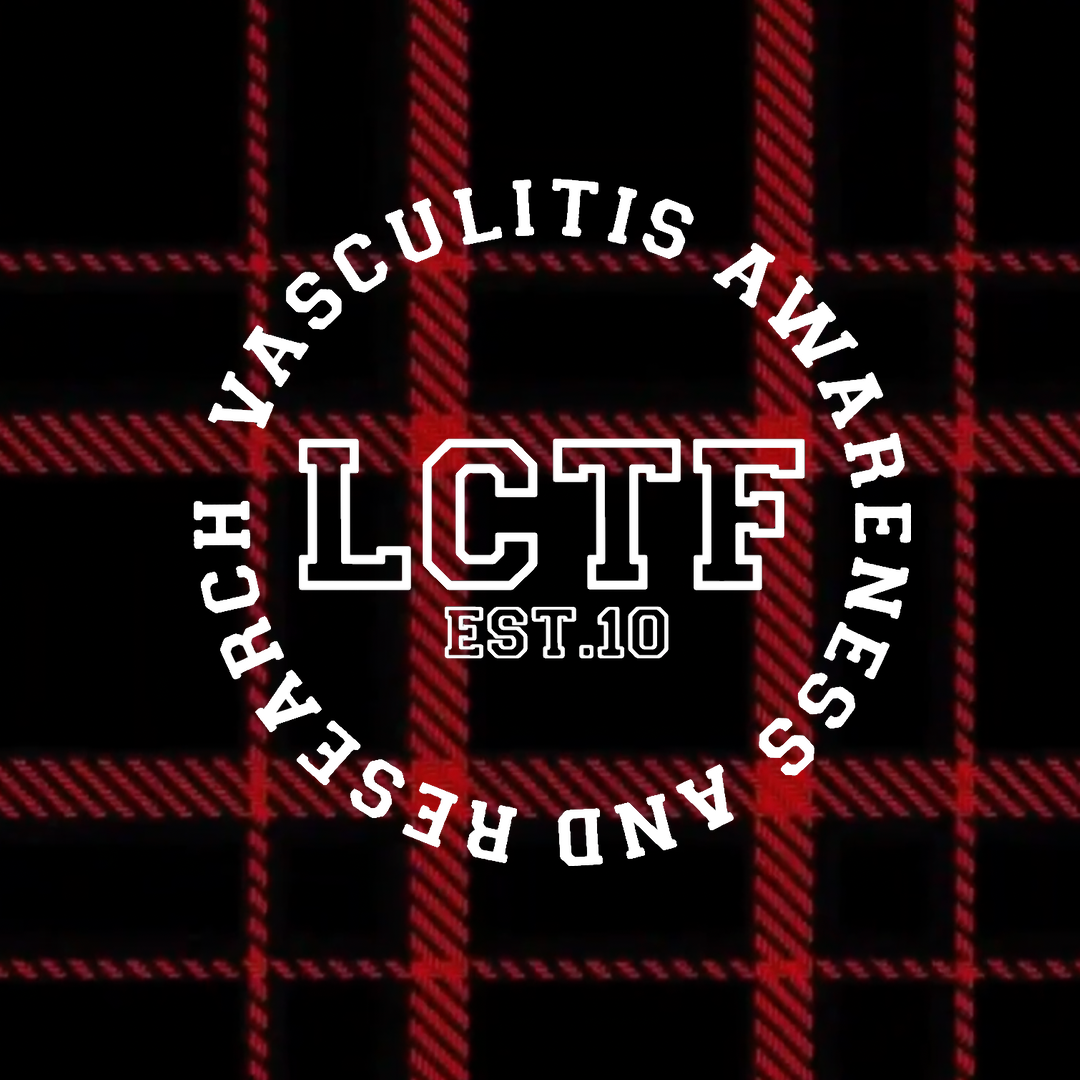 The LCTF Tartan
The tartan is designed by Kyra Dunlay, Bill and Eunice's granddaughter. The colours used are the red and black colours we use as a charity. And the lines running through the pattern represent veins, arteries and small vessels, reflecting the fact that vasculitis is a disease of the blood vessels.
Tartans today have meaning and when you wear a tartan you are identifying yourself with what the tartan represents. What makes a tartan 'official' or 'authentic' is not age or antiquity but whether it has the approval of the governing body of what the tartan represents. The tartan has now been officially registered on the Scottish Register of Tartans and was unveiled at this year's Black & Red Ball. 
We're delighted to have some products available in the tartan to buy from our online shop, using a supply of the tartan donated by Bill and Eunice.
And we're also very pleased to say that renowned kilt maker Gordon Nicolson was so touched by our story that he offered to pay for the registration of the tartan. In addition, Gordon Nicolson Kiltmakers will donate £150 to LCTF for every purchase of a kilt in the charity tartan.
A huge thank you to everyone involved in this initiative – we greatly appreciate your time, hard work and generosity.
If you'd like to buy something in the LCTF tartan, you can do that here:
You might also be interested in:


Everything we do as a charity is funded by donations. Please give if you can.