Our two-day residential course is designed specifically for people with vasculitis, to help you understand and manage your condition. Most vasculitis patients who attend are accompanied by a loved one or carer, so it also provides them with an insight into the condition and an understanding of what having vasculitis can mean.
About the course
Our residential course is the result of funded research and working with vasculitis patients over the past decade. This gives us a full and detailed understanding of what patients and carers go through, the issues which affect them and the support they need. That informs the subjects we cover – which includes anxiety, depression, isolation, weight gain, pain issues, sleep disturbance and more – and the toolkit of resources provided by our panel of wellbeing experts.
What to expect
We meet at a countryside location to make it the perfect respite setting and a real chance to get away.
The course runs for two days and includes accommodation and meals for patients and a carer. The programme covers wellbeing and self-management topics, including light exercise, relaxation, positivity, diet, sleep, and pain management.
During your stay our expert team of therapists will provide short sessions designed to empower and support you. These include:
Group therapy
Nutritional advice
Pain management
Sleep therapy
Exercise demonstrations
Relaxation
Fatigue advice
Yoga
At the end of the first day there is social time for everyone on the course to meet others in a relaxed and informal setting.
The aim is that by the end of the course you feel rested, informed and equipped with a lot of different ways to help manage your vasculitis. And, importantly, you leave knowing where to find help and additional support as and when you need it.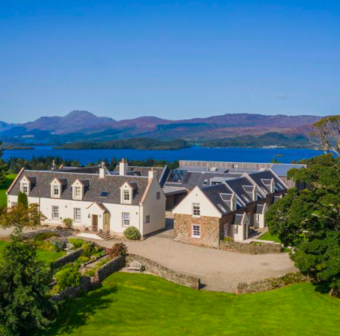 How to book a residential course
Our courses are popular, so they sell out quickly. Keep an eye on our Events to see when the next one is. All the details you need, including how to book, will be included in that event listing.
We fund most of the costs involved with the courses. The residential course is a very effective way for us to offer practical support, so LCTF pays for all of the accommodation, catering and course expenses. However that is a big outlay for the charity, so we ask attendees to pay a nominal contribution towards the costs. At time of writing that is £40 per person (although this may change, costs are confirmed in the booking form when you're booking your place).
Due to the popularity and limited spaces on the course, please be aware that attendees are unable to attend two consecutive courses.
To book on a Residential Course, or join one of our other activities, see our Events section.
Everything we do is funded by donations – and that includes our residential courses.
Please give if you can.
Other support
Discover other support offered by LCTF.
About Vasculitis
Find out more about vasculitis.
People's stories
Read experiences from other people with vasculitis.