Living with vasculitis can be hard. People can often be affected with depression and anxiety, because it can – understandably – be difficult to come to terms with being diagnosed with a chronic disease and any limitations that might entail. Even those who have lived with vasculitis for some time can need help during flares, or when life throws up other challenges.
At The Lauren Currie Twilight Foundation, we fully understand what that's like, and how important it is to get help.
We fund counselling services so that we can provide immediate support to anyone affected by vasculitis.
Our trained counsellor is employed by us and can make appointments available quickly for those who need them. We do that either by one-to-one sessions at the LCTF offices in East Kilbride, or through telephone counselling.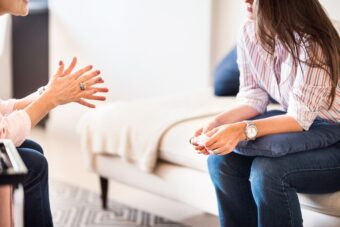 Counselling sessions usually last for an hour, and we would recommend a series of sessions. Our counsellor has extensive experience of helping people with vasculitis, so is able to give that extra level of support.
Please don't feel alone, isolated or afraid. Get in touch with our counselling team now so that we can help give you the support and coping strategies you need.
Contact us on 0141 404 1184 or http://adrienne@thelaurencurrietwilightfoundation.org. 
Get help
Talking helps. Speak in confidence to people who understand.
Wellbeing service
Information and resources to help you in areas of life other than vasculitis.
Resources
Information on ways to look after you and your wellbeing.