Speak in confidence to someone who understands.
When you're dealing with a chronic illness like vasculitis, and everything that entails, it's OK to get help.
Talking helps. And sometimes you need to talk openly and honestly to someone who isn't a friend or family member. Sometimes you just need to get things off your chest.
Our vasculitis volunteers can help. They've been there, they know what it's like, and they won't judge you.
Our volunteers can talk to you on the phone and provide you with emotional and practical support when you need it most. They've lived with vasculitis themselves for many years, so know what you're going through and can offer an empathetic ear in complete confidence.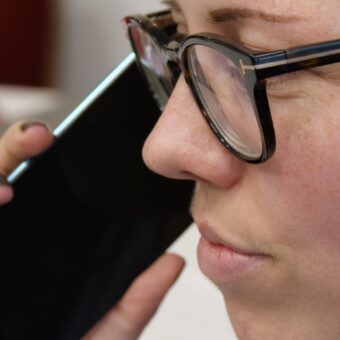 This telephone support service is free. To arrange a call, please complete the request form below, and someone will be in touch to arrange a day and time convenient to you.
Please note that our volunteers are not medically trained and will not provide medical advice. They can help in other ways but will always encourage you to speak to a medical professional about your specific condition.
"*" indicates required fields
Counselling
It's ok to get help. Speak in confidence to a professional counsellor.
Wellbeing service
Information and resources about other areas in life - like work, the law and relationships - to help you.
Health & Wellbeing
Expert advice on ways to help you manage stress and look after you and your wellbeing.