We run in-person support groups in Scotland, as well as an online group for anyone in the UK.
LCTF support groups, whether physical or on social media, are an extremely helpful part of the support we can offer.
Groups are private but can be joined by vasculitis patients or carers, and are a relaxed, non-judgemental space where people can gather information, ask questions and share experiences.
We also use it as an opportunity to update members on what we're doing as a charity, and of any news or developments we think might be of interest.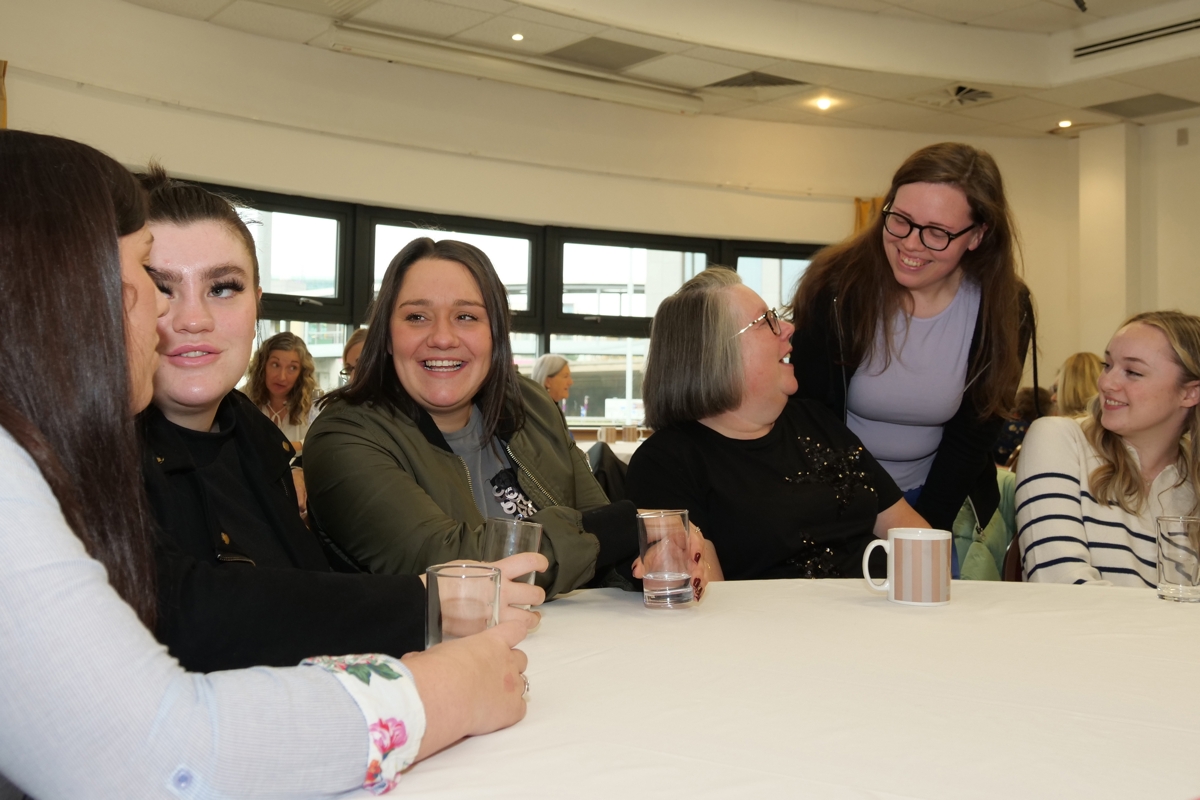 Join a support group
As well as having the chance to learn more about vasculitis and ask questions, our support groups offer a chance to meet other patients or carers living in your local area who are affected by the disease. Meeting other people in a similar situation can be hugely helpful in breaking down the isolation patients and carers can feel when dealing with a chronic illness, and especially a relatively unknown one like vasculitis.
All of our vasculitis support groups are free to attend and offer a free buffet lunch, tea and coffee.
Groups are:
Glasgow Support Group
The Glasgow Support Group meet at Campanile Hotel, next to the SECC. The address is 10 Tunnel Street, Glasgow G3 8HL.
Edinburgh Support Group
The Edinburgh Support Group meet at Edinburgh Radisson Blu, The Royal Mile, 80 High Street, Edinburgh, EH1 1TH
Aberdeen Support Group
The Aberdeen Support Group meet at the Park Inn by Radisson, 1 Justice Mill Lane, Aberdeen AB11 6EQ.
For details of when groups are happening, as well as other events and information of interest, please keep an eye on our events page.
Online support group
We have a private Facebook group for people who are affected by vasculitis – which includes patients, as well as family and carers. Some of the members also come along to support group meetings, but the online group is open to anyone in the UK. The group has been running for a number of years, and we currently have around 1,500 members who contribute, share, support and advise on all manner of topics associated with vasculitis.
The group is a welcoming space to get support and advice at all times of day or night from people who have had similar experiences and understand what it's like to live with vasculitis. Topics covered include symptoms, treatments, wellbeing tips, benefit advice and more.
Get support
Speak to someone in confidence who understands what you're going through.
Wellbeing resources
Find ways to look after yourself and your wellbeing with our range of resources.
Donate
All of the services we offer - including support groups - are funded by donations. Please help if you can.