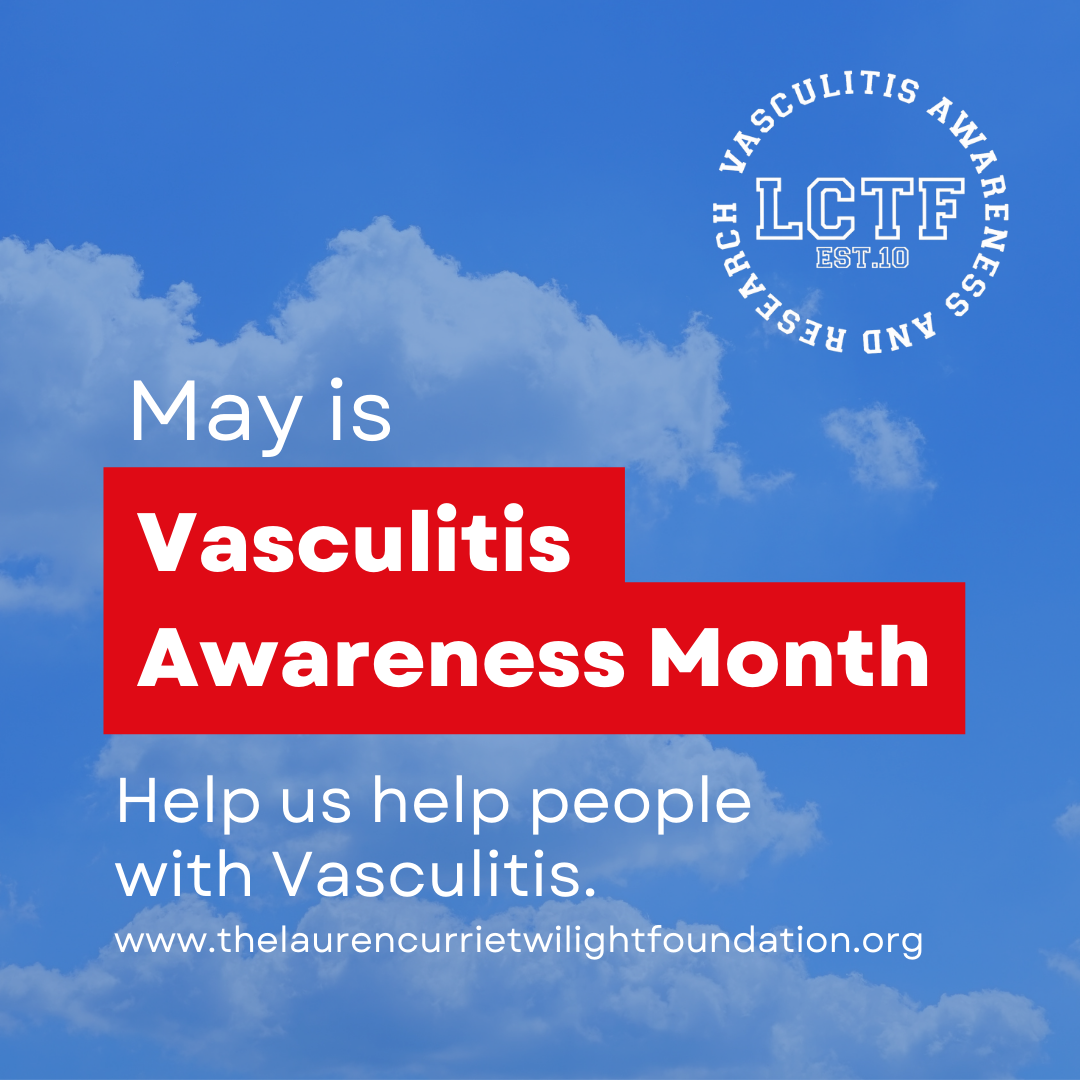 Vasculitis Awareness Month 2023
May is Vasculitis Awareness Month. And we'll be using it as an opportunity to shout from the rooftops about vasculitis.
We know all too well just how important awareness is, and the difference it makes to people's treatment and outcomes. Had Lauren's diagnosis come sooner, things may have been very different. And that's why her legacy, The Lauren Currie Twilight Foundation, is about making people aware of vasculitis and supporting anyone who is affected by the condition.
So this month (and the rest of the year, too!) please help us by spreading the word, donating if you can, and by sharing our social media posts. The more we can talk about it, the more people will know what it is – and what help is available.
Thank you.
You might find these links useful: